Visit the Online Catalogue Portfolio Updated 2002




---
Click anywhere on image below to enter the gallery!
Florence Bryson McMaster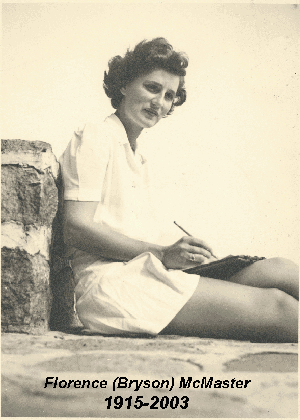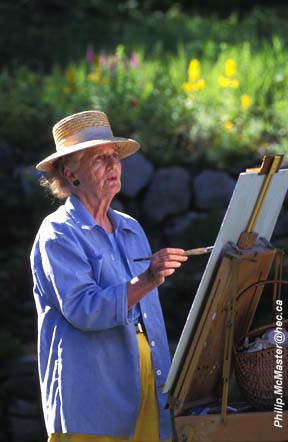 Current Exhibitions:

La Galleria
On Sherbrooke Street at the Corner of Guy Street in Montreal


The gallery La Galleria, 1618 Sherbrooke St West, in Montreal is planning to hold an exhibition of Florence McMaster's works in the Spring of 2004, as a tribute to her life's artwork. Mr. Joseph Mizzi, of La Galleria (514) 932-7585 informs us there is a brochure available about Florence McMaster. Her son, Philip McMaster and Joseph are assembling a mailing list of all those who wish to see her work.

If you wish to be included in the e-mail list send a self-addressed stamped envelope to:
"FBM Exhibition" 933 Station H, Montreal, Quebec, Canada H3G 2M9 and the invitiation will be sent directly to you.
---
Click here for location of current exposition
all images © 2002 Florence Bryson McMaster
Studio: Val Morin, Quebec.
Correspondence: 933 Station H, Montreal, Quebec, Canada H3G 2M9
---